Your Debs is often the most important night of your life so far.
You deserve the best venues, best value, biggest extras and most extreme fun.
Our young, experienced team have developed all our packages with one thing in mind - your enjoyment.
Don't settle for mediocre, we cater for all party sizes and are happy to tailor any package to suit your budget and requirements.
Take a look at our themes and features below and contact us now to find out more!
You're in charge!
This is YOUR Debs and your night should only be limited by your own imagination. We offer a range of premium extras to make your night that little bit more special and we are always keen to hear any special requests you may have. We also have a range of theme nights available should you wish to go down that route, check them out below!

Red Carpet
Strike a Pose
Smile for our photographers as you arrive in style on our luxurious red carpet.

Champagne Reception
Santé
A classy way to kick off your party. Prosecco and Non Alcoholic option also available.

Fire Performers
Gettin' Hot in Here
Our fire breathers and drummers will heat things up and really set the mood as your guests arrive.

Candy Cart
Every Sweet Tooth's Dream
Our fantastic selection of treats include bon-bons, hard candy, soft jellies, chocolate covered nuts and an assortment of gummy delights. Sure to please everyone.

Floating Lanterns
Up, Up and Away
Everyone is invited to light and release a floating lantern after your banquet creating a wonderful spectacle across the night sky.

Caricature Artist
Immoratalise yourself in Card
Our professional artist will only take 5 minutes to produce a beautiful caricature version of you, for you to take home and treasure forever!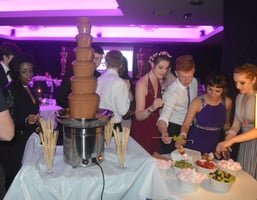 Chocolate Fountain
Who doesn't love Chocolate?
Our exquisite chocolate fountain has 8 tiers of cascading molten chocolate, available in milk, dark or white chocolate served with an array of delicious dipping options.

5* Banquet
Fit for a King (or Queen)
We work closely with each team of trained chefs to provide you with a sumptuous banquet. All dietary requirements are catered for.

Casino
Shuffle up and Deal
No experience necessary at our blackjack, roulette and poker tables. But fun guaranteed! A great way to entertain guests before your banquet meal.

Fireworks
Explosive, unforgettable
One of our most impressive features. Our professional pyrotechnic team produce an amazing display which your classmates will never forget!


Cocktail Reception
Shaken, not stirred
Greet your guests with a freshly-prepared ice-cold cocktail shaken upon arrival. We have a selection of cocktails for you to choose from and we also offer a 'Mocktail' alternative.


Live Music
Rock on!
We have a selection of Ireland's top acts for you to choose from, sure to get your guests moving.

Award Ceremony
And the winner is...
We recreate all the glitz and glamour of the Oscars and allow you to vote for your winners on the night.

Diary Room
Hello Big Brother
Our private diary room will allow you to record some memories and stories from school with your mates. We will send everyone an edited version of the tape after your event.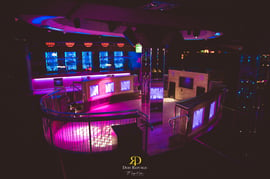 Nightclub
Dance the night away
Our venues boast top of the range sound, lights and visuals to ensure you finish your night on a high!

Photo Booth
Say Cheeese
Throw on a wig, have some fun! Our PhotoBooth is free to use as many times as you wish and is available all night!

Burger Bar
Beat the midnight munchies
We provide the best homemade burgers and fries available throughout the night in the nightclub!

Wheel of Fortune
Feelin' Lucky?
Chance destiny and spin to win! Available at the cocktail bar.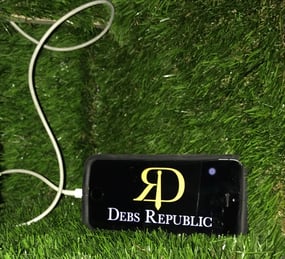 Charging Lockers
Fuck Dead Batteries
It can be a long day and night and sometimes your phone cant keep up with the pace. That is why we offer lockers to charge your phone free of charge!

Leona's Boutique
In case you forgot something
Here you will find a range of essentials that you may need throughout the night. Shoes, socks, t-shirts, perfume, deodorant, breath freshener, even some novelty items like tiaras, cigars and sunglasses!

Alco-Slushie Machine
Ice Ice Baby
Nothing cooler than a tall slushie from the cocktail bar. Available in 3 flavours- Kola Kubz, Sex on the Beach and Strawberry Passion.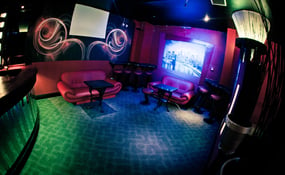 VIP Area
Committee Members Only
It's only right that the organizers get a little bit of VIP treatment, after all you deserve it!


Full Irish Breakfast
Need we say more?
After a long night of partying the perfect remedy is a hearty full Irish breakfast and a hot cup of tea! This will set you right.